The child obesity epidemic – one issue that's not blown out of proportion.
A self-made person – someone made from the thoughtful choices of customers and great teamwork of staff.
Trend mapping with a moral compass – how you make forward progress.
How do we go from a few super-models that everyone aspires to look like, to a World full of people, who are super-models on the inside?
Personal comfort zones are footprints in a circle, only to become one foot in the grave. Opportunity zones are footprints leading to the horizon, that cause ripples in the human spirit.
The WordPress.com stats helper monkeys prepared a 2014 annual report for this blog.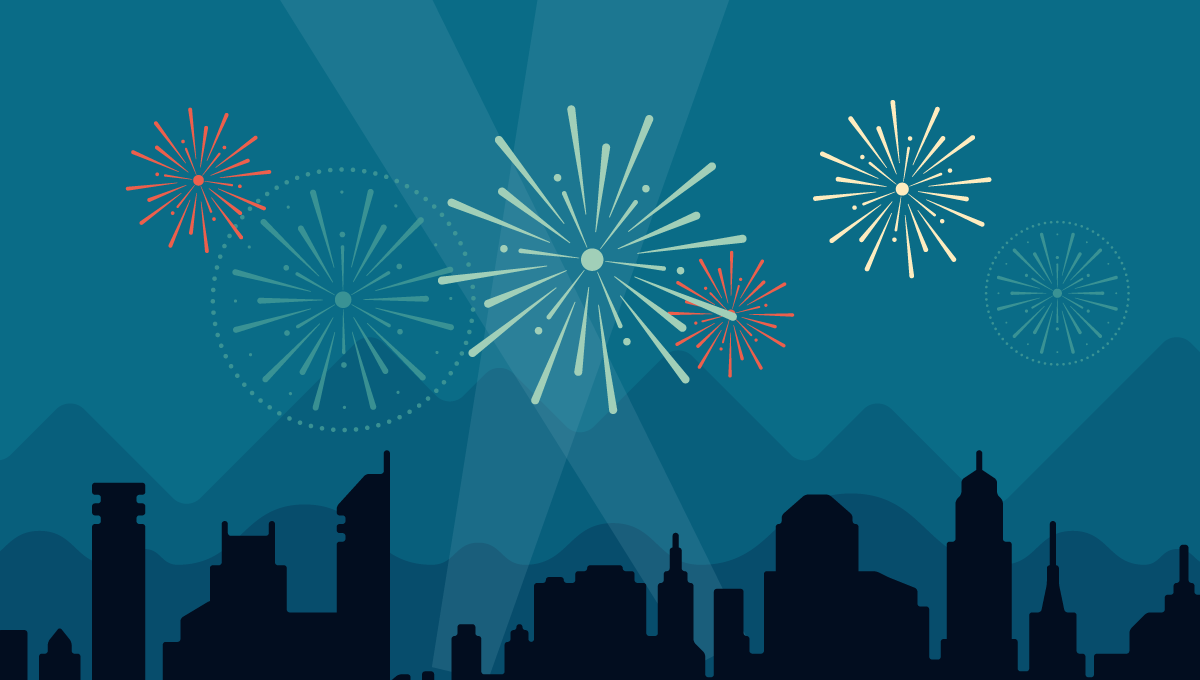 Here's an excerpt:
A San Francisco cable car holds 60 people. This blog was viewed about 780 times in 2014. If it were a cable car, it would take about 13 trips to carry that many people.
With numbers, leverage matters more than materiality.
'Data-driven decision making' is only better if you collect and merge the right kinds of data.
Sometimes you need a stand-alone crystal ball, not a fully-integrated computer system.
Absolute value changes and percentage changes; like heads and tails on a coin. You need both to get the full value.
The plural of anecdote isn't data.
Accountants count the cost, when strategists fail to differentiate themselves.
Behind most good text and noble speeches are great numbers.
A man who is tired of London's rush hour, is tired of life.
Friends, Londoners, countrymen. Sadly, three separate categories…
London Underground; mind the gap getting off. Mind the mosh pit when you get on.
Inner London inline skating; glide the Hyde, slalom the Serpentine.
London's Square Mile; history equally balanced between length and breadth.
London transport – we carry designer hopefuls & designer locals, West End dancers & street dancers, Estate agents and secret agents, barristers & baristas.
London housing – more buying, filling, mending and watching the gap than minding the gap.
The rest of Britain might be heartland, but London's a state of mind.
Sound of the times – i-tuning out the London buskers.
The tourists might come to London, but its mansions and tax breaks go to offshore tycoons.
Mass cycling and secure cycling lock-ups in London. There is nothing so powerful as two ideas whose time has come.
London cyclists entering the intersection early and motorists leaving the intersection late –  a tragic collision of ambition, stupidity and selfishness.
London cycling; ride the Hyde.  Toe-clip the toe path. Do a pm run on your Boris bike.
London cycling; less speedy dies. More beady eyes.
A marriage made in heaven needs two angels. A marriage made in London needs two human beings.
Tate Britain/Tate Modern – culture in stereo. Art works to power stations.
London talent without effort and courage – just a sports car in the showroom.
London rappers talk about it with style. London university students do it with substance.
London charity planning; a walk in the woulds. Helping the great unwatched.
London quality is about substance. London design is about style supporting substance. Welcome to Quality Design HQ.
London fashion, the magical stitching binding values with expression.
People come to our London store on a fashion quest. And leave on a style mission.
If we spend all our time bashing London wealth creators, instead of up-skilling, we'll get the economic wasteland we deserve.
Westminster politicians are in a hurry to tax everything except themselves.
London numbers are like diamonds – their substance can generally be verified .However, as for diamonds, if you want a true reflection, look at their substance from all angles.
If it sometimes seems that the World has gone mad, at least you can look in the mirror and see common sense staring back.
As everything trends towards a 'winner take all market', watch out for artificial intelligence reaching its adulthood.
Too often insight is fleeting and labelled 'political agenda' by those that don't have it.
In the 21st Century, human management is just a placeholder for systems integration.
There are at least two good things about the rise of the machines – optimisation and innovation will replace human vanity and human complacency.